October 17, 2022
COF Scholar Sadie Potts Presenting Yale University's Research at CIR Chat Session #4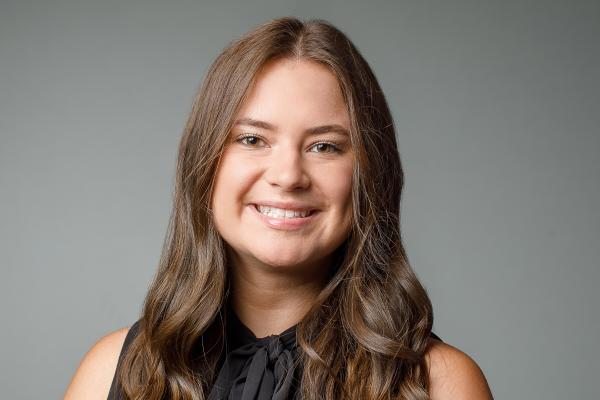 Sadie Potts is a third year Choose Ohio First (COF) Engineering and Science Innovators (ESI- Science) scholar studying Chemistry in the Honors Program of The Ohio State University (Ohio State). Throughout her time at Ohio State, she has not only found a deep appreciation for science itself, but she gained an interest in biomedical research. During her sophomore year, she began working as an Undergraduate Research Assistant in the Campus Microscopy and Imaging Facility (CMIF). This experience exposed her to what it is like to do science outside of the classroom, leading her to apply to over 25 summer research programs to further follow her newfound passion for research.
Sadie was selected to be an Amgen Scholar at Yale University where she lived with a cohort of other scholars and completed full time biomedical research. Her research was focused on drug development, specifically looking at targeted protein degradation techniques through the use of novel heterobifunctional molecules known as Proteolysis Targeting Chimeras (PROTACs). Through her summer at Yale, Sadie was able to develop a molecule to improve drug screening efficiency and accuracy in the lab. To close out the program, Sadie was able to present her research to an audience of Yale Scholars including the Dean of Yale School of Medicine.
Sadie will present her summer program experience at CIR Chat Session 4 at Ohio State on Friday, October 21st at 1:00PM. She is going to present on her research experience titled Boola! Boola! Biomedical Research! After graduation, Sadie plans to complete a post-baccalaureate program at the National Institutes of Health (NIH), and then apply to medical school in hopes of becoming an Ophthalmologist and researching regenerative medicine.
Favorite part of COF. 

S: COF has given me the opportunity to surround myself with likeminded individuals, along with the means to share my passions and interests with others. My favorite part of the COF program was my time as a Wonders of our World (WOW) volunteer. I loved getting to see the children react to the science we were showcasing, and I hope that I was able to instill at least a piece of my passion in them.
---