September 13, 2022
COF Scholar Leah Sherry Opening AU22 CIR Chat Sessions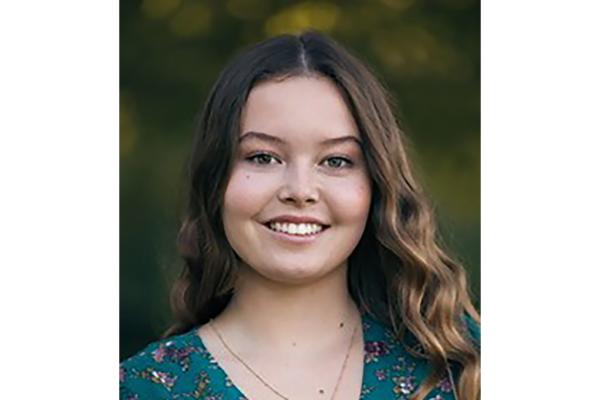 Leah is a senior Choose Ohio First (COF) Engineering and Science Innovators (ESI-Engineering) scholar majoring Mechanical Engineering at The Ohio State University with interests in control systems and other aspects of the mechanical engineering enterprise.
In addition, Leah has previous research experience with Parker Hannifin in their Hydraulic Pump and Power Systems Division in Marysville, Ohio. Primarily her work focused on the research and development on projects such as a product configurator for selecting hydraulic pumps and electric motors and a vertical test fixture for both mounting pumps and motors.
Leah will present her internship experience at CIR Chat Session 1 at The Ohio State University on Friday, September 16, 2022 at 1:00PM. She is going to speak about her internship and research experience entitled CIR Chat Session 1 – Parker Hannifin Internship. In addition, she has mentioned that her favorite part about the COF scholarship program is her participation in Wonders of our World (WOW) outreach program. After graduation, Leah is planning to work in the mechanical engineering field or continuing school to pursue a Master of Business Administration (MBA).
Service activities you have participated in the past

L: Leah's [My] favorite part about COF was participating in WOW because creating the experiments and lessons was a great way to introduce the elementary school children to STEM. 
L: Leah is part of the Humanitarian Engineering Scholars Program and the Society of Women Engineers. 
---