November 15, 2022
COF Scholar Alyssa Fairgrieve Presenting Nationwide Children's Hospital Project at CIR Chat Session #6
Image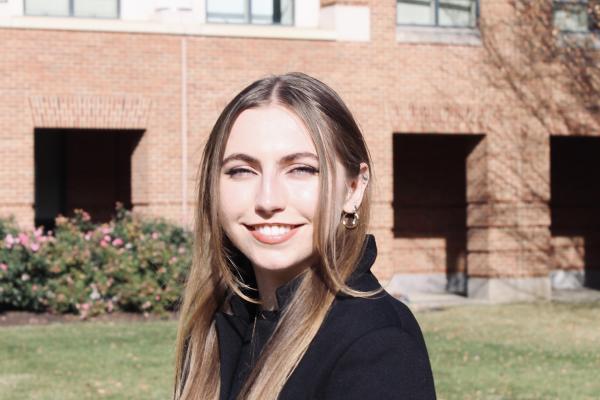 Description
Alyssa Fairgrieve is a second year Innovators in a New STEMM Workforce (INSW) Choose Ohio First Scholar (COF) at The Ohio State University (OSU). She is currently majoring in biochemistry and minoring in mathematics with the goal of leading her own lab in the future. She is a Chemistry and Biochemistry Scholar, gratefully receiving funding from OSU Alumnus Dr. Gary Booth.
Alyssa has worked as a research student at Nationwide Children's Hospital in Dr. Brenda Lilly's lab since August of 2021. Lilly Lab focused on research in communication between smooth muscle cells and endothelial cells in the cardiovascular system and what role this communication plays in Alagille Syndrome and diabetes. Lilly Lab uses mouse models and human cell lines in order to study these cell types and the Jagged1-Notch3 signaling pathway. Alyssa greatly appreciates the opportunities she is provided within COF; tutoring, mentoring, and COF events have substantially improved her experience at OSU. She treasures the connections COF provides her, and specifically the ability to reach out to her seniors, juniors, and professionals within her field.
 Upon graduation from OSU, Alyssa plans to go to graduate school and obtain her PhD. She intends to do some sort of biomedical research, although she plans to take more time to decide on a specialization. She is very passionate about her work and would like to express her gratitude for all her mentors, peers, and those that have provided resources to her during her time so far at OSU. Alyssa will present her experiences at Nationwide Children's Hospital in the CIR Chat Session #6 on Friday, November 18, 2022 at 1:00PM. 
Advanced
---